JBCF - Jeannine and Billy's Children's Foundation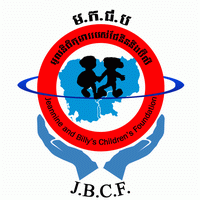 On March 14, 2007 an urgent meeting was called by orphans, children and their care takers affected by HIV/Aids and organised by Mr. Billy Barnaart. The reason for this urgent meeting was insistent need for financial assistance to provide proper care, food, education and health services for these children and their care takers. On the request of these children and care takers a new organisation has been established with the name 'Jeannine and Billy's Children's Foundation', JBCF.
JBCF is there to promote the integration of children, whose parents died of AIDS and, AIDS affected children and families into Cambodian society by providing them appropriate care and education through financial support and in a participatory way to try to improve the quality of life of these children and families. Thereby, creating a loving and caring environment for these children. To in the end contribute to the prevention of child trafficking, drugs abuse and child sexual abuse.
"The first family we went to visit is headed by a grandmother raising four grandchildren orphaned when their parents died of AIDS. Billy provided the family with $150 start-up and now the family is much less vulnerable, running a small gocery stand out of their home. He has put a children's center nearby and hired a teacher who he had found close to death, soon after her husband had died of AIDS. Now she is healthy and her daughter has pink toenails to match her mom." Read more about the experiences from a volunteer.