The man behind JBCF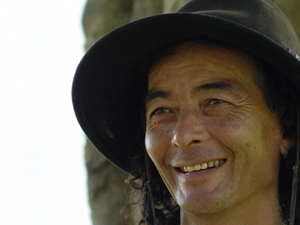 Billy Barnaart is the initiator and advisor of numerous projects in Phnom Penh and its surroundings.
Billy Barnaart lives and works abroad for over 20 years. In the late 1980's Billy, his spouse, Jeannine and their son Jesse moved from the Netherlands to Bangladesh; where Billy actively worked as a physical therapist and advisor for health projects. In Bangladesh the family adopted their youngest, Lara. In 1994 the family moved to Cambodia.
Billy: "When I flew above Phnom Penh the first time, I had this instant feeling that I would be spending the rest of my life here…"
Here, Billy worked for a Dutch development organisation. The family was positioned in the capitol, Phnom Penh. After the organisation withdrew from Cambodia, Billy stayed in Phnom Penh. He became actively involved in an orphanage, the HIV/Aids dilemma and the movement of groups of people from the slumps to saver grounds. In short, Billy helped where he was needed at that particular moment.
In Cambodia, Billy and his family experienced the major changes after the Red Khmer regime. He became part of the rehabilitation of this traumatised country. Billy's expertise lies with development work, Non Governmental Organisation (NGO), and all activities involving this particular area. Billy has established himself not only as a respected partner and advisor of the Cambodian government, but also as a respected director and advisor of several NGO's and foundations.
Regrettably, a big loss hit the family Barnaart. Billy's spouse, Jeannine, suddenly passed away in 2002. Jeannine was the bread-winner of the family, with this loss a financial emptiness appeared, but the emotional emptiness was present even more. However, as a family, the family Barnaart decided to continue their work in Phnom Penh, 'There is so much left to do...'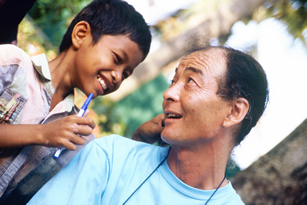 Billy is, besides the Executive Director of JBCF and advisor for HPHAO, very active within the community. Billy is director and coach of a football club in Phnom Penh, a mixed team of locals and expats.
He also is the contact person for the Royal Dutch Embassy in Bangkok. This voluntary function entails keeping the Dutch Embassy informed about current issues, also being a representative for any situations involving Dutch, occurring in Cambodia. For the Dutch Probation Office ("de Reclassering") Billy visits Dutch individuals who are imprisoned in Cambodia.